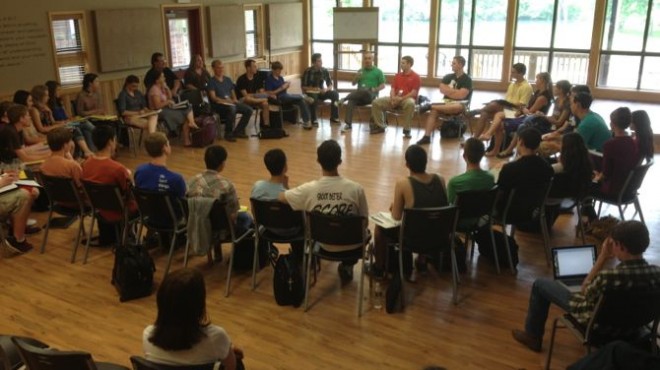 "Going into NITOC 2013, I was definitely nervous for the challenge ahead of me. But then I learned of NITC—the amazing coaching, feedback, and debate drills (including the wonderful atmosphere of it all) made me feel completely ready and equipped! Everyone at Training Minds is so nice and welcoming, and I can't wait to come back next year."
~ Taryn Murphy, NITOC Tournament Champion 2016 and 2017
Dates: May 25-27, 2018
NOTE: Since Stoa extended their NITOC registration through May 12, we likewise extended our registration through May 12. But NITC students are already prepping for Nationals, so register ASAP!
Cost: $300 ($100 off for Monument Members)
Tuition includes:
Coaching, case analysis, scrimmages, etc. of the camp
Printed Final Installments
Unpublished Briefs
Saturday lunch (students only, $10 for any additional lunches from guests)
Qualified to NITOC? Here's your invitation...
Hi debater! The NITC Coaching Staff wishes you a wholehearted "congratulations!" for making it to NITOC. We hope for the absolute best for your debating at Point Loma Nazarene University in May. And your attendance at our NITOC Intensive Training Camp will be just the ticket to prepare you for competition.
This is the registration website, packed with helpful information directed toward this specific camp. Let's get you registered! Information links are to the left to help plan your trip accordingly. Click Student Registration to start the registration process. We'll get you slotted into place.
WARNING: There is a limited number of slots for the camp. Once full, we will need to shut the registration off. We will not be announcing the shut off. However, if you find registration shut down, still sign up for the waiting list, for drops do happen and may open up a slot for you.
If you have any other questions, contact us via email and I'll see you get your questions answered. See you soon!
Sincerely,
Your Coaching Staff
Sponsors
NITOC is a group effort of many people, primarily the coaches who run the camp. They take off work days to pull the group together and make for a wonderful experience preparing for NITOC.
Financially, your camp fees pay for coaches travel, their housing, and the various expenses incurred in making this event happen. Camp finances are handled by Training Minds Ministry, a 501(c)3 nonprofit organization.