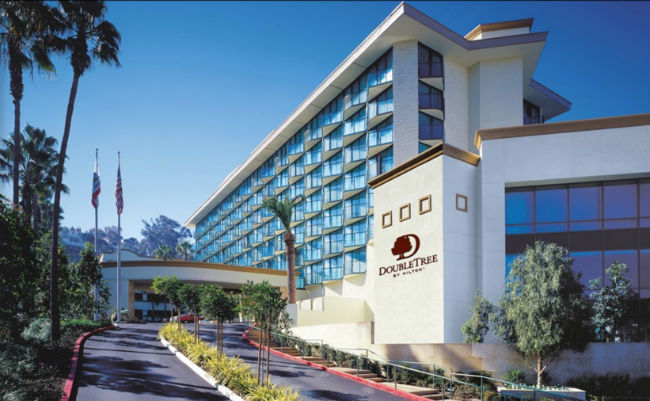 Our event will take place at the beautiful Doubletree Hotel, located along the Hotel Circle north of Point Loma University in San Diego. We have two conference rooms reserved for all day Saturday.
Doubletree Hotel
1515 Hotel Circle South
San Diego, CA 92108
Google Map
1. Our Meeting Rooms
We will be meeting in two hotel conference rooms, both with wireless Internet service to get work done. Both have seating capacity for all our students with plenty of room for drills, strategy, discussions and coaching.
2. Our Meals
Monument Publishing is providing lunch on Saturday, all other meals the responsibility of the debaters and attendee families. For attending coaches and family members, a fee of $10 for Saturday lunch will be collected in the morning.
3. Our Scrimmages
There will be spaces used for scrimmaging. Tournament attire is NOT necessary, and parent/coach attendees will be asked to judge for these scrimmage times. Those staying at the Doubletree will be asked to prepare their rooms for student scrimmages. NOTE: Students are not required to run their nationals case for their scrimmage, but it is advised that they do so.