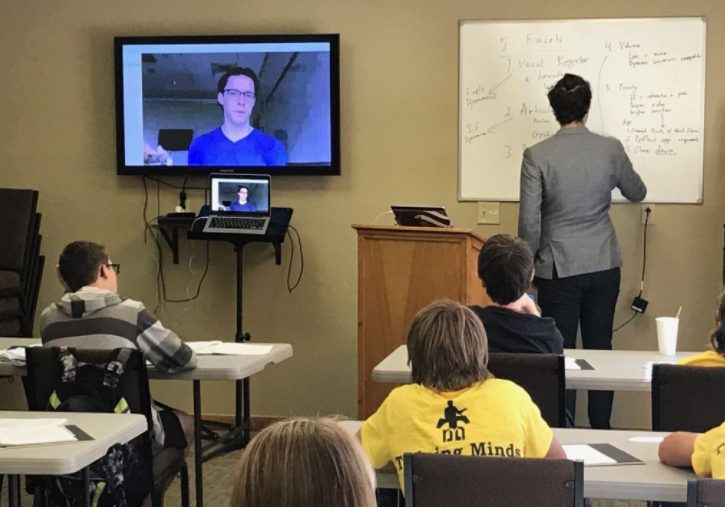 Your Coach: Joseph Abell
Joe is a head coach of the Lincoln-Douglas debate program for Training Minds Ministry and owner of Ace Peak Coaching. We believe there are few coaches for your NITOC experience than Joe. Let's take a look at his bio.
Joseph Abell was the NITOC Tournament Champion in 2015, and the NCFCA Sweepstakes Champion in 2016. Now he's the coach of a college team in Dallas and dozens of competitors across Stoa and NCFCA. With an undying passion for the activity, Joseph plans to remain at the cutting edge of speech and debate for as long as possible.
Joe will work with students on necessary prep work for NITOC. This special NITC group will share flows and research to build a repository of opposition briefs for the various cases on the Stoa circuit. The hard work gathered will be assembled to be the "final installment" to Monument Publishing's "Monument Membership" for Lincoln-Douglas debate in Stoa.
Your Prep: The NITC Society
Upon registration, you will be included in The NITC Society. Together with other debaters, you will spend the few weeks up to NITOC preparing for your competition. The NITC Society opens April 30.
Included in your prep, you will be...
Exchanging flows
Gathering regional intelligence
First-time access to Chris and Joe's briefs
Having your cases assessed
Specifically preparing for arguments run at NITOC
The ultimate goal is to be the most prepared policy debate team at NITOC! You are ready for action, and NITC is ready for you.
Your Source Material: Lincoln-Douglas Member Final Installment
As you know, Monument Memberships releases weekly source material for LD debaters in Stoa. Monument Publishing is 100% behind NITC and is leveraging its tried-and-true techniques to aid you going into your nationals competition.
By the time we gather at Point Loma, debaters will have assembled source material that will be their most valuable asset. Imagine entering NITOC with a binder of opposition briefs for every imaginable argument in the country?
See an example of what this publication will do by clicking 2014 Red Book Final Installment SAMPLING. This resource is worth the price of admission alone!