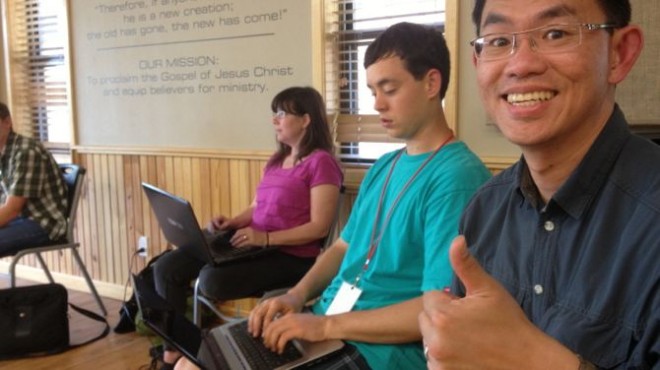 Parents consistently give their thumbs up for NITC!
Allow me to cut to the chase: NITC is the best opportunity you have for Nationals competition. It's an additional expense to your already-costly trail to NITOC, but we pull in the best coaching we can muster for an experience that brings results.
Let's list the benefits:
More Perspective. Debaters from across the country gather at NITC. You'll get to know the cases and styles of competitors you likely never met yet.
More Practice. We like to say that NITC debaters enter Round 3 the next week because they get two scrimmage rounds at camp. Everyone else starts off with Round 1.
Get Back to Snuff. It will have likely been over a month since your last competition. You're rusty...and so is everyone else coming to NITOC. NITC debaters bring it together in two days to get back in their excellence groove.
Outstanding Coaching. We pay for the best coaches we can gather for an outstanding two days of prepping for the nationals tournament. Take a look at our staff...these coaches are phenomenal!
Flow Sharing. NITC members join a "secret society" that exchanges flows from the year, sharing cases that have been captured in other states and regions.
Membership Final Installments. A collection of briefs specifically prepared by members of the NITC Society and many of its coaches, for the NITC eyes only. This is perhaps the most valuable aspect of being a member.
Community of Champions. The NITC group is a no-nonsense, focused group of competitors. If you're serious about making an impact at NITOC, you'll be at NITC 2016.
A Note for Underdogs
Are you an underdog at NITOC? You may think NITC is just for the top fighters. W-R-O-N-G. You have every bit of chance at NITOC, and NITC is just the camp for you.
And we have a record for this. Over the years, these are our favorite stories of THE BOTTOM SEED at NITOC beating the TOP SEED. Each are documented on Chris Jeub's personal blog, links included...
Story #1 - In 2010, bottom seed Jake Kalua (#1784 in the nation) beat top seed (#1 in the nation) in round 1. Read story here
Story #2 - Bottom seed Robert Rowlett beat top seed in round 1 in 2011. I was reminded of this after posting of the following year's success! See comment here
Story #3 - This is perhaps our favorite story. Bottom seed brother-sister team Jade and Canon Black (#238 in the nation) won their first two rounds against the top teams at NITOC. This became the talk of the tournament and will likely go down as one of the biggest upsets in nationals history. Read story here
Moral of the story: DON'T THINK NITC ISN'T FOR YOU. It is, and we're going to help make you a champ at NITOC 2016!